Your 2020 Lease-to-Own Laptop Guide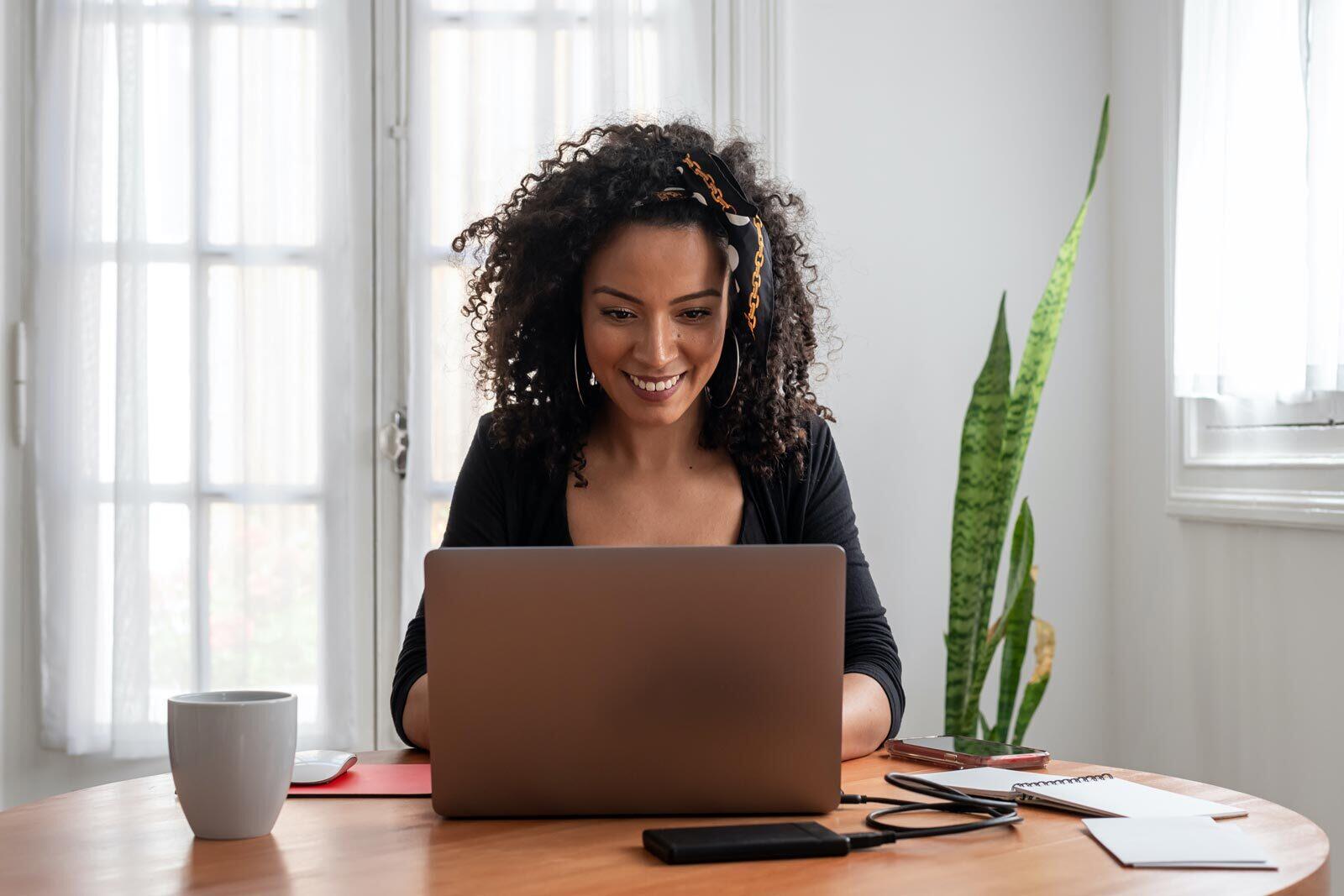 Like so many others, chances are you're glued to your laptop for far longer than you ever could've imagined. You know the reasons: Zoom meetings, email threads, your child's online workbook, scrolling Facebook during work breaks the list goes on and on. Needless to say, your laptop has never been more important than it is right now. And right now, you may find yourself in need of an upgrade. As the files pile up and the tabs continue to open, processing speed slows down. Your old laptop just isn't cutting it, and as you've already discovered there's plenty you need to get done.
New laptops with all the fancy tech can be expensive, but there's no need to stress. Our laptop buying guide will make things easy for you. Instead of paying full price for a laptop, Preferred Lease has "no credit needed," lease-to-own payment plans that put new laptop keys beneath your fingers, while keeping money in your pocket. Go little with the initial payment, go big with the laptop. Then make affordable payments down the road to keep that shiny new tech titan in front of you. Before you know it, it's all yours!
Whether your old laptop is slowing down or whether the kids are fighting over the one they're sharing, if "from home" isn't working as well as planned, we're here for you. Get a new laptop stress-free and credit-free, with Preferred Lease.
"What if I Don't Have the Credit to Finance a New Laptop?"
It's normal to have some degree of credit anxiety and question your ability to purchase new items. Banks make it difficult to obtain a good loan or credit card without a solid credit history behind you, and we understand this. That's why we say no credit, no worries. This applies to all laptops within our lease-to-own payment plans.
"No credit needed" isn't just a slogan; it's a promise. Preferred Lease is here to ensure that your credit history (or lack thereof) doesn't keep you from your new future laptop. You simply buy your laptop now and pay later. As long as your payments are made bi-weekly or monthly within your specific plan, your credit status is not important to us.
Side note: What IS important to us (in addition to getting you that laptop) is helping you improve that credit status. And Preferred Lease makes it easy to do. Just make those payments on time, and each one will help you build (or rebuild) your credit history. And before you know it, you'll be upgrading your financial status as well!
We also understand our customers may have varying degrees of financial constraints. That's why our payment plans are structured to be flexible for all, no matter your financial situation. You'll be able to choose from several options, and Preferred Lease will help you select the best one based on the laptop and other items you've selected. Rest assured, we'll have a plan for you.
We're Here to Help You
Choosing the right laptop is a difficult task in and of itself. With so many different brands to consider such as Apple, Microsoft, Lenovo, Acer, and countless others (not to mention all the different combinations of batteries, storage units, charging and processing systems), the last thing you need to worry about is how you'll actually pay for it. Good news, though: Purchasing a laptop doesn't have to be as daunting as it feels. And with our lease-purchase agreements that allow you to pay for it as you go, you can rest easy without buyer's remorse knowing that you've made a financially savvy choice. No credit card debt AND the laptop of your dreams? Time to level-up with Preferred Lease.
Start the Process Today!
We know that researching the features of a brand-new laptop and then buying it can seem like a daunting task. But it doesn't have to be. Locate your nearest Preferred Lease participating store and find your dream laptop right away. Once the brief application process is complete, you can take it home the same day. Pick up life where you left off with the laptop you deserve.
For more inquiries about the setup of our payment plans, how to make a payment or any other company-related questions, click here to contact a customer representative.
Preferred Lease is the lease-to-own, "no credit needed" financing alternative you've been searching for. This year has been tough; getting your new laptop shouldn't be.
*The advertised transaction is a rental-purchase agreement (rent-to-own agreement, consumer rental-purchase agreement or a lease/lease-purchase agreement depending on your state) provided by Preferred Lease. It is not a loan, credit or financing. You will not own the merchandise until the total amount necessary to acquire ownership is paid in full or you exercise your early purchase option. Ownership is optional. Approval subject to review and verification of your application. Not all applicants are approved. See your lease for payment amounts and rental terms.
**"No credit needed" does not mean or imply that no inquiry will be made of credit history or creditworthiness. We may receive data from consumer reporting agencies and/or data furnishers, but no established FICO score or credit history is required.