The Best Way to Get the Jewelry You Want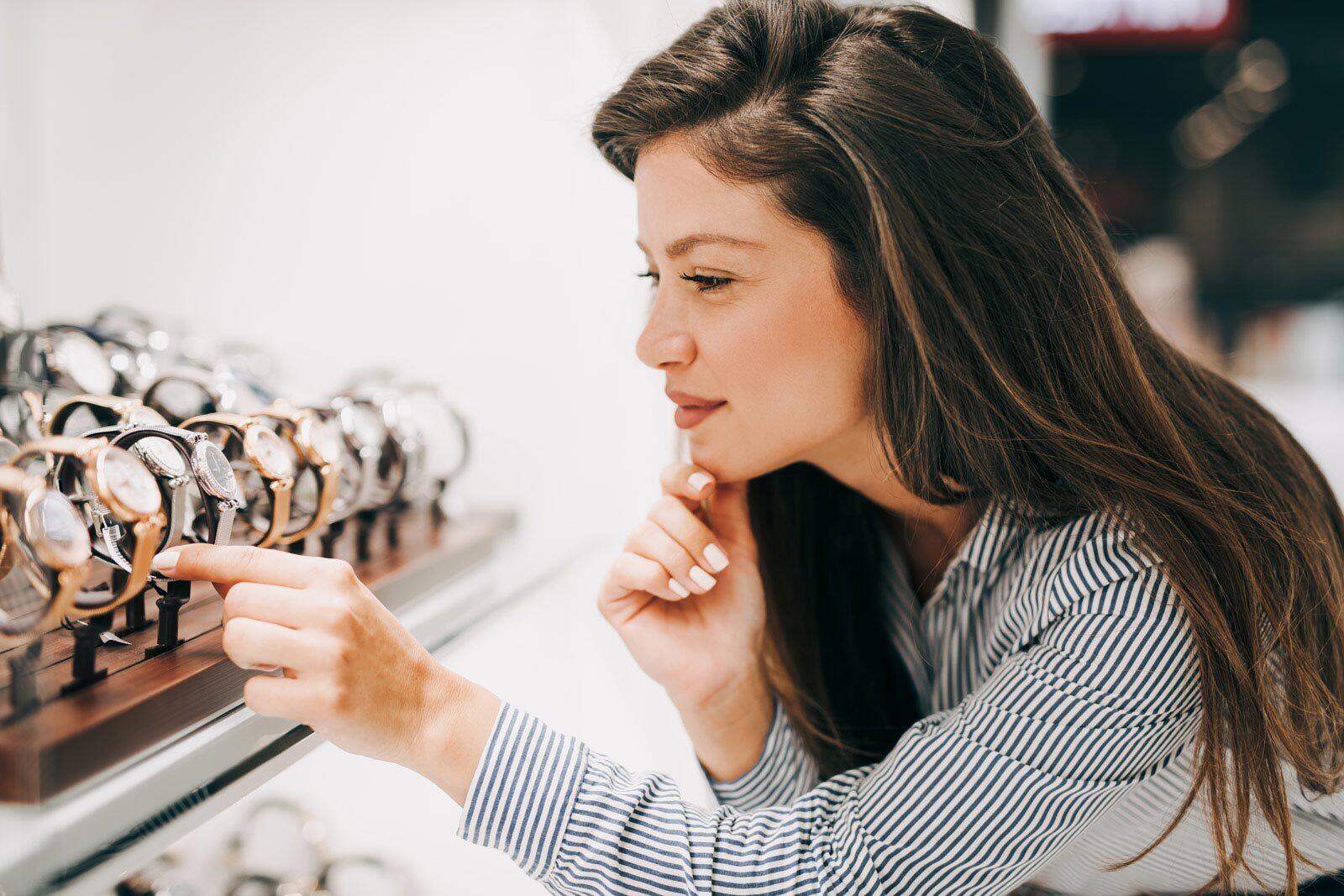 Thinking of buying yourself that new piece of jewelry (watch, diamond ring, gemstone necklace, earrings, bracelet, etc.) you've been eyeing for a while? Good for you you deserve it! But, a purchase like that is a big deal. Whether your goal is to make a unique fashion statement or a true high-end investment, it's an expensive undertaking that may require some thought. Like any investment, you won't want to just drop that kind of money without some research and patience.
One thing is for certain, though (and you know this): It's not a good idea to spend outside your means no matter how much you love a piece of jewelry. Fortunately, there are lots of options available to use to pay for that new sparkle. But, how will you know which of those options is the best for you?
Before You Commit to a Payment Option, Do Your Homework
There are actually several ways you can get the jewelry piece(s) you want depending on your budget, your spending threshold and your financial flexibility. Let's break them down here.
The Jewelry Store's Credit Card or Financing Program
The 0% financing many of these stores offer may sound like a smart and enticing way to go. But before you're tempted, educate yourself thoroughly on the terms and details.
Questions to ask before signing up:
What exactly is the promotion?

How long does it last?

Under what conditions might the promotional rate be revoked (for example, if you miss a payment)?

What's the interest rate after the promotion expires?

Can I afford to pay off my jewelry before the promotional rate expires?

Can I afford to make the payments with the added interest, if I can't afford to pay it off before the rate expires?
In other words, look out for the "catches" with any store's financing program. The saying "too good to be true" applies more often than not.
Using Your Personal Credit Card
This is one of the most common forms of payment to use, because it's so convenient. But don't reach for your wallet just yet it might also be one of the worst ways to go because of how costly it can get down the road. Credit card companies charge (very) high interest rates and they let borrowers make small minimum payments, which increases the length of time it takes to pay off the debt, thus increasing the amount of interest you'll pay. It's a seemingly endless cycle that might diminish the joy you'll feel wearing the jewelry you bought with it.
Paying Upfront with Cash, a Check or a Debit Card
If you have the ability to use this option well then, you don't need our help! However, this is just not a realistic scenario for most people. You might have the patience and discipline to save up the funds … but why do that? There are certainly other options where you can shop now, pay later, and avoid having to wait for something that could bring you joy right now. Like this one …
Lease-to-Own Options
Instead of opting for a traditional loan or using a credit card, more consumers (and thousands of national and local retailers) these days are turning to lease-to-own* as an alternative to financing. Because no credit is needed**, the terms of a lease-to-own agreement are more budget-friendly and accessible to anyone regardless of credit status. It also offers unique benefits to individuals who are looking to make flexible, affordable payments over a period of time.
So About That Last Option (And Why It's the Best)
If you've never heard of lease-to-own (also referred to as a "lease-purchase agreement"), prepare to become familiar with an increasingly popular shopping solution that could ultimately be the best, most flexible way to get the jewelry you really want without compromising your budget.
In business-speak, a "lease-purchase agreement" enables you to make affordable, periodic lease renewal payments for the jewelry you select. Once you make the required number of payments, you obtain ownership! You also have the option to save big by purchasing the jewelry early and the flexibility to return if it no longer meets your needs. In real-life terms: It's a way to acquire jewelry in a way that doesn't make you break the bank upfront or get you in a financial bind later on (ahem, credit card interest).
Shop with Jewelry Retailers That Offer Lease-to-Own
More and more national and local retailers including jewelry stores offer lease-to-own programs. Preferred Lease, for example, is available at more than 4,500 retailers, so you can easily find a location near you and start shopping.
Your jewelry piece should be something to enjoy. Using an easy way to help you fit this investment into your budget will help you enjoy it that much more.
*The advertised transaction is a rental-purchase agreement (rent-to-own agreement, consumer rental-purchase agreement or a lease/lease-purchase agreement depending on your state) provided by Preferred Lease. It is not a loan, credit or financing. You will not own the merchandise until the total amount necessary to acquire ownership is paid in full or you exercise your early purchase option. Ownership is optional. Approval subject to review and verification of your application. Not all applicants are approved. See your lease for payment amounts and rental terms.
**"No credit needed" does not mean or imply that no inquiry will be made of credit history or creditworthiness. We may receive data from consumer reporting agencies and/or data furnishers, but no established FICO score or credit history is required.