No Cash, No Credit, No Problem: How Preferred Lease Works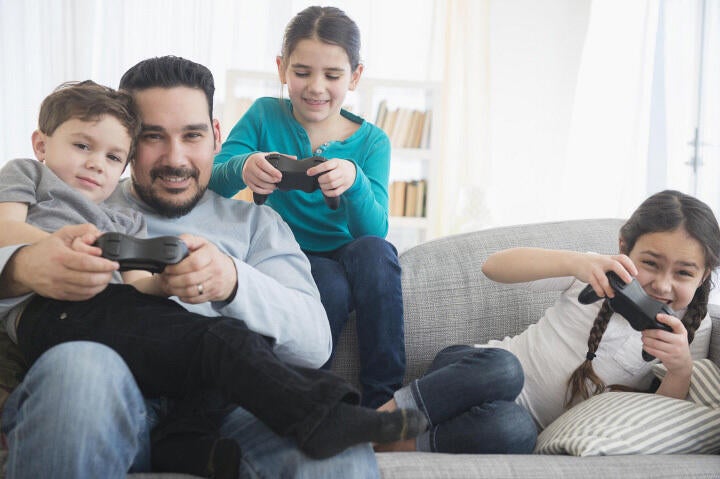 You want a new bedroom group to change things up, since you're spending so much more time at home these days. You thought you could wait a while longer to replace your refrigerator, but today your old one just made different plans for you.
As much as you want to buy a new furniture set or TV, or if you find yourself with a sudden need you can't do without (you fill in the blank), there's just one problem: You don't have enough money to pay for it. And, you either have no credit, or the credit history you do have is not, well, "good."
To make matters more complicated, the ability to apply for furniture loans, electronics/appliances loans and credit cards is adversely affected by a poor credit history. And, credit card companies that issue loans are often very selective of who they lend to.
If you find yourself in this situation, you're not alone. But does that mean you have to give up on your shopping goals? Not when you can go shopping with Preferred Lease, no credit needed.*
Now, because we know you might be skeptical about whether a "no credit needed*" program like Preferred Lease is really for you, just know this little tidbit: There are millions of customers around the country who are in your exact same financial situation. The difference is, they're now enjoying the products they want through the Preferred Lease program. So, let us walk you through how it all works, and why it will work for you.
You're Not Alone, And You Do Have Options
According to research, more than half of all Americans applying for a credit card, loan or car have been turned down due to poor credit in 2019.1 And to be sure, the events of 2020 have caused unexpected financial difficulty for so many more (some for the first time). And, a total of 22% of the adult population of the United States doesn't have a FICO credit score at all.2 These are folks from all walks of life, including young adults with families, homeowners and those with steady incomes.
As you can see, consumers' struggles with credit are, unfortunately, not uncommon. It can happen (and has happened) to every one of us at one time or another.
Preferred Lease believes that those without a credit history or cash on hand are just as deserving of the things they want (or need) for their home as those who do. That's why for years, more than 4,500 stores nationwide including large, well-known retailers have offered the Preferred Lease "no credit needed*" financing alternative and have helped millions of customers get the products they want.
So Why Should You Consider Preferred Lease? Let's Break It Down.
In a nutshell, Preferred Lease gives you shopping power. Because it's a "lease-to-own" program**, customers don't need to pay cash or use credit to get the name brand items they want at the stores they want. In fact, that's one of the most attractive benefits of this financing alternative to those consumers who can't afford a cash purchase, may be unable to qualify for credit, have a poor credit history, or are unwilling or unable to wait until they can save up.
And because Preferred Lease is a "no credit needed" option, we don't require a credit history or a minimum FICO credit score.*
In other words: no cash, no credit at Preferred Lease, it's all good. You can get an instant decision after a quick and easy application process. All you need to do to get started is find Preferred Lease at your favorite store and bring in the following information:
Personal information: Name, date of birth and contact info

A verifiable source of income (e.g., pay stub)

Proof of residence and contact information for your landlord/mortgage company

At least two personal references
After making a low initial payment, you then just make payments as you go. We'll be happy to help you choose which payment option (bi-weekly or monthly) works best for your budget then you simply make renewal lease payments until you own it. You can also choose to purchase your item at any point during the lease at a discount. The sooner you act, the more you save! What's more, lease-to-own is a "no credit needed*" financing alternative that provides an excellent opportunity for you to build your credit history with on-time payments.
Time to Get Started and Get Shopping
You're so much closer now to getting the item you want with the Preferred Lease "no credit needed*" financing alternative. Just give it a try! If you have more questions, please visit a retailer in your area that offers Preferred Lease, or contact a customer representative.
*The advertised transaction is a rental-purchase agreement (rent-to-own agreement, consumer rental-purchase agreement or a lease/lease-purchase agreement depending on your state) provided by Preferred Lease. It is not a loan, credit or financing. You will not own the merchandise until the total amount necessary to acquire ownership is paid in full or you exercise your early purchase option. Ownership is optional. Approval subject to review and verification of your application. Not all applicants are approved. See your lease for payment amounts and rental terms.
**"No credit needed" does not mean or imply that no inquiry will be made of credit history or creditworthiness. We may receive data from consumer reporting agencies and/or data furnishers, but no established FICO score or credit history is required.