How to Fit Furniture into Your 2021 Budget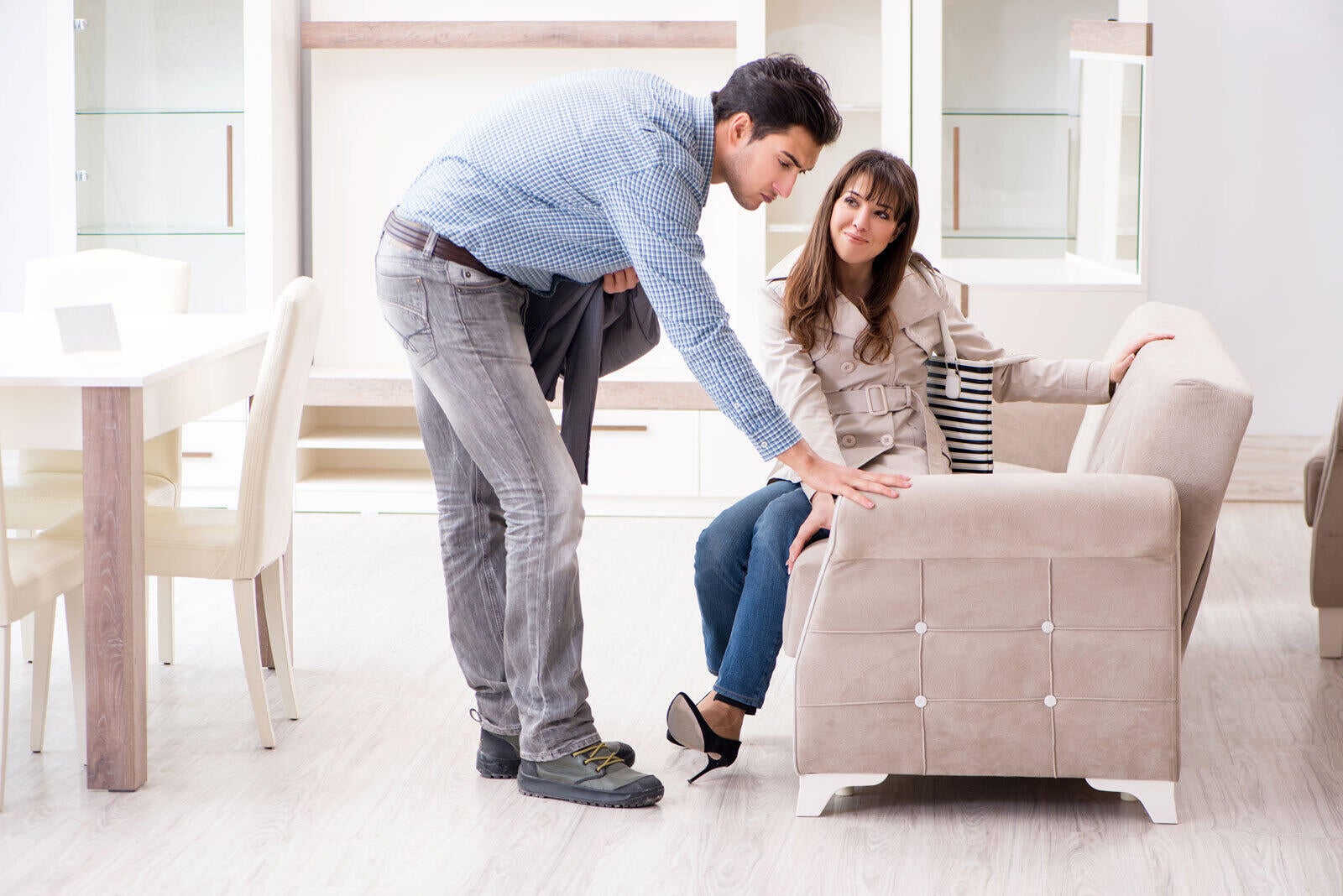 We all have our shopping bucket lists: Those things that we would buy ourselves if money was no object. For you, that might include furniture for your home or apartment that suits your preferred style, more than what you currently have. And because furniture pieces are basically investments that you'll have for a long time, they're an expense that will require a little budgeting to buy.
So … about that "B" word. Like most things in life, to get to your goals, you need to put in the work. That means creating a budget that allows you to pay the bills, reduce your debt, build up your savings nest egg and tackle that bucket list. It may sound a little daunting, but don't let these things intimidate you. Having a budget can actually be fun (no, really!) because the feeling of finally having that dream item is so rewarding.
So, where to start? Well, how about right here, with some necessary but totally doable steps that will put you on the right track and make sticking to your budget simple.
Let's Get Down to Budget Basics
There really are so many ways you can go about creating a budget, which is probably one of the reasons it feels so overwhelming. So, let's stick with the simple math. Creating a budget isn't difficult if you pare it down and understand its purpose with these three easy steps:
1. Determine your current monthly income.
Like any journey, to get to your final destination successfully, you have to know your starting point. So, start this process by determining exactly how much money you make each month.
In addition to your regular paycheck, be sure to include other sources of income you might have, such as rental income, dividends, interest, alimony or child support. If the amount of your income varies from month to month, try to calculate the average amount. The goal is to be as accurate as you possibly can with this information.
2. Determine your current (and upcoming) expenses.
Break up how much you spend each month into specific categories based on your needs, your lifestyle and your spending habits. It may be helpful to break things out by necessary spending (groceries, bills, etc.) and discretionary spending (such as dining out or shoe shopping). From here, it's easier to determine how much you have left to put toward saving up for that piece of furniture.
Like your income, if your expenses or bills vary by month, it's good to also determine what you spent the last few months, so you can give yourself a more holistic picture of your actual situation.
Should you realize you need to cut back on something, making this list also makes it easier to see what expenses can be cut out and reprioritized. Sometimes it's easier said than done, but it will be worth it in the end!
3. Calculate the difference
Once you have your numbers down in the first two steps, you have your road map on how much money you have going out versus coming in.
On one hand, you may discover that your expenses are greater than your savings or your income. In that case you have two options: Either make more money or spend less (hint: spending less will generally be easier). Look back over your budget and determine where you could cut down. Dine out less? Put clothes-shopping on hold? Make fewer visits to the nail salon? When it comes to your monthly spending on these kinds of purchases, there are ways to cut down on them versus cutting them out completely. It just takes some discipline, maybe some sacrifices and sometimes a little creativity.
If you're saving more than you're spending, then congratulations you're already ahead of the game. So now ask yourself: Are you happy with the amount you're saving? If not, what other expenses could you reduce or eliminate?
Now Let's Talk Furniture
One of the reasons people often go over budget on furniture is because its very nature: The quality of furniture you want to (or want to aspire to) invest in is going to be, on the whole, a large expense. And it's easy to get caught up in needing to fill up your space all at once, especially when you're moving into a new place. And that's just for starters you'll want to accessorize it and decorate around it to make your space truly, uniquely yours. And we understand it's a buzzkill to have to wait to make it all happen.
So here's some good news! Remember that we mentioned it might take some creativity to make this furniture purchase happen with this budget of yours? Well, we have a great place to start: A better, more savvy way to get those big-ticket items you need without ruining the budget you've worked hard to set for yourself.
Fitting Furniture into Your Budget with Preferred Lease
At Preferred Lease, you can shop for the name brand items you need to furnish or renovate your home in a financially smart way. If you're just beginning to learn about the Preferred Lease lease-to-own alternative to financing* and all of its benefits, here's a quick rundown:
We operate on a lease-to-own alternative to financing model, which means you can get approved for up to $4,000 in merchandise and shop for big-ticket items on your list after going through a quick and easy application process. Preferred Lease will purchase the merchandise you select, up to the approved amount, and lease it to you.

Here's where your budget comes into play: Your lease agreement allows you to make smaller, incremental renewal payments; more manageable payments make it easy to work furniture into your monthly budget.

Because it's lease-to-own*, you have the option to acquire ownership by making the required number of renewal payments or exercising an early purchase option. You may also return the item at any time if it no longer meets your needs.
More Tools & Tips Before Your Shopping Trip
The sooner you start working on that new-and-improved budget with these tools, the sooner you can get shopping for your new, fun furniture pieces! If you feel like digging deeper, we got you covered. Check out our article about creating and sticking to a New Year's financial resolution for more tips. Or get in touch with your favorite store to see how you can put Preferred Lease to work in getting the furniture you've always wanted.
*The advertised transaction is a rental-purchase agreement (rent-to-own agreement, consumer rental-purchase agreement or a lease/lease-purchase agreement depending on your state) provided by Preferred Lease. It is not a loan, credit or financing. You will not own the merchandise until the total amount necessary to acquire ownership is paid in full or you exercise your early purchase option. Ownership is optional. Approval subject to review and verification of your application. Not all applicants are approved. See your lease for payment amounts and rental terms.
**"No credit needed" does not mean or imply that no inquiry will be made of credit history or creditworthiness. We may receive data from consumer reporting agencies and/or data furnishers, but no established FICO score or credit history is required.