Create The Perfect Holiday Home for Welcoming Family and Friends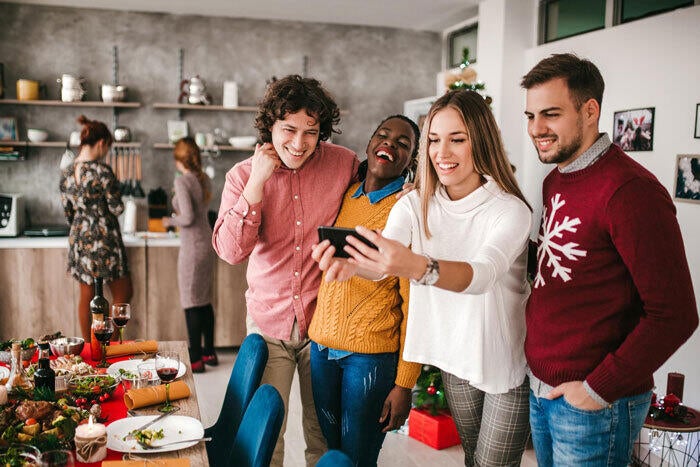 Despite the times, the holidays are not on hold. For many people, the holiday season means what it usually does: gatherings and get-togethers, and you have to be ready. In your home, being ready could mean many things, from replacing your worn couch with a bigger, cozier sectional for more comfortable seating, to buying that leather recliner so Grandpa feels right at home, or finally pulling the trigger on that new soundbar so everyone can properly experience all of the Thanksgiving Day football games as if they were there.
The only big issue with all these upgrades is how expensive they are, or at least how expensive they seem. The pricing for some of these items at standard retailers will have you stressing about the hole burning through your wallet especially when you are trying to figure out how to afford all of the holiday gifts you plan to buy. That's why Preferred Lease has stepped up to the plate with budget-friendly plans for electronics and furniture. What does this mean for you?
Well, it's simple: "no credit needed*" lease-to-own furniture and electronics plans start with small initial payments on whatever you need to prep your home for the holidays. After this initial payment, you'll space out the cost with affordable biweekly or monthly payments. By the time the holidays are wrapping up, you'll be well on your way to owning your new items!
However, a lack of credit can be a major barrier to upgrading your furniture and electronics for the holiday season. Murky or no credit history makes you question whether or not you'll actually be able to bring home that new suede sofa you've had your eye on for months and months. To that, we say, "No credit? No problem."
You may think this is all sweet talk for the holidays, but it's not. Preferred Lease is founded on the idea that bad credit shouldn't keep you from the things you need. As long as your furniture and electronics are obtained in a lease-to-own plan** and those follow-up payments are taken care of, you're all good with us.
"What Can I Actually Get From Preferred Lease?"
As the go-to "no credit needed*" alternative to financing, be prepared to take home ANY piece of furniture, electronics and other home items within our payment plans at any one of our 4,500 Preferred Lease retailers.
Got extra guests sleeping over? You can feel very comfortable with the affordable payments that a lease agreement allows you to make so you can finally get that extra bedroom group for the guest room, maybe a bunk bed for the kids, or even a new mattress set as a gift to yourself.
Need help with the cooking? Find yourself a range or refrigerator with all of the new tech, a microwave, pressure cooker, blender, stand mixer, air fryer anything to help you pull off special holiday feasts. With a lease agreement you can choose a biweekly or monthly payment plan that doesn't eat into the family budget.
And what about entertaining everyone? When you lease-to-own** you can shop now, without worrying about the credit card debt you'd otherwise be paying off in the new year. So get that 4K smart TV and stream all the holiday classics. Create your holiday home theater with a soundbar or surround sound speakers. Or get the latest gaming systems and start figuring out who will be on your winning team on family game night.
"My Guests Are Going to Be Here in a Few Days"
Some folks like to plan out their holiday home improvements weeks or even months in advance. If you have guests coming in on short notice, your plans changed at the last minute or if extended planning just isn't your style don't fret.
Part of this flexibility is how quickly we can get the ball rolling for you. Just make your way to a retailer that offers a lease-to-own** system for furniture and electronics, like Preferred Lease. After a brief application process for a lease-purchase agreement, you'll be instantly approved for up to $4,000 (seriously, $4,000)! Oh, and for this approval, as always there's no credit needed.* You could take home your new ottoman, recliner or TV the same day, and our furniture and electronics payment plans are structured to be easy and flexible for everybody.
The holidays are a time for family and celebration, not credit anxiety and money troubles. We know after all you've been through this year, this is your time to savor the homemade meals, laughs with family and friends, and the time to count your blessings and breathe easy.
*The advertised transaction is a rental-purchase agreement (rent-to-own agreement, consumer rental-purchase agreement or a lease/lease-purchase agreement depending on your state) provided by Preferred Lease. It is not a loan, credit or financing. You will not own the merchandise until the total amount necessary to acquire ownership is paid in full or you exercise your early purchase option. Ownership is optional. Approval subject to review and verification of your application. Not all applicants are approved. See your lease for payment amounts and rental terms.
**"No credit needed" does not mean or imply that no inquiry will be made of credit history or creditworthiness. We may receive data from consumer reporting agencies and/or data furnishers, but no established FICO score or credit history is required.